Current Affairs Update and the Intersection with Our Industry
Date:
Tuesday, September 13, 2022
Location:
Twin Hills Country Club (Under the Tent)
Speaker:
Senator Eric P. Lesser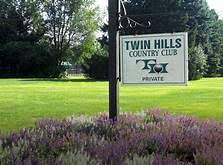 Please join us for our first "In Person" Luncheon Meeting of Program Year 2022-2023.
We are meeting "Under the Tent" at Twin Hills Country Club on September 13, 2022 at 11:30 a.m. Speaker information will follow.
SPEAKER

Eric P. Lesser was elected to the Massachusetts Senate on November 4, 2014. He represents nine
communities in the First Hampden & Hampshire District, proudly serving Western Massachusetts in his fourth term in the State Senate. Senator Lesser has fought for expanded passenger rail service since his first days in office, pushing for service from Boston to Springfield to transform and economically develop the region.
Lesser's legislative agenda focuses on the fight for greater economic opportunity and quality of life for Western Massachusetts, with initiatives around passenger rail, education, job training,
innovation, and economic recovery and reinvestment in response to the COVID-19 pandemic, with a particular focus on Western Mass and Gateway Cities.
Senator Lesser holds several leadership positions in the Legislature. He is Senate Chair of the Joint Committee on Economic Development & Emerging Technologies, Chair of the Senate Committee on Ethics, and Senate Vice-Chair of the Joint Committee on the Judiciary. Lesser is also a member of the Senate Committee on Ways and Means. Senator Lesser holds leadership positions in various caucuses as Senate Chair of the Joint Legislative Manufacturing Caucus, the Gateway Cities Caucus, and the Libraries Caucus as well as Senate Co-Chair of the Food Systems Caucus.
Prior to becoming a state Senator, Lesser worked in the Obama White House, first as Special Assistant to Senior Adviser David Axelrod, and later as Director of Strategic Planning for the White House Council of Economic Advisers. Lesser began as a young aide on President Obama's historic 2008 presidential campaign, traveling to 47 states and six countries with then-Senator Obama and his senior team. Lesser has a law degree from Harvard Law School, a bachelor's degree in government from Harvard College, and is a member of the Massachusetts Bar and Federal District of Massachusetts Bar.
Lesser lives in Longmeadow with his wife, Alison, and three children Rose, Nora, and David.
♦♦
Guests are welcome. However, everyone must register on the web site.
Payments may be made by credit card or check.
Cost
$40 for Members, $45 for Nonmembers*
*Note: If your dues are unpaid, you are a Nonmember.
If paying by check, click the box "Mailing Check." If a Corporate Check is needed, be sure to request it early, as it must arrive before the published due date of the event. Corporate checks should include identification of the person they are paying for.
Checks should be mailed to:
Estate Planning Council of Hampden County
12845 Old Turnpike Road
Mifflinburg, PA 17844-8009.
Reservations and payment must be received by September 12, no exceptions. Cancellations by September 12.
Web site: http://www.estateplan-hc.org