What's Happening With Business Exits?
Date:
Tuesday, May 9, 2023
Location:
Max's Tavern at Basketball Hall of Fame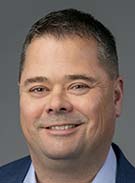 What's Happening with Business Exits
With approximately 2.4 million businesses owned by individuals over the age of 55, exiting ownership is a hot topic for business owners and advisors. Michael Vann, The President of the Vann Group will discuss the overall market for transitioning ownership externally and internally. This will include understanding the current market and the outlook for third party sales, trends in internal transitions and what steps companies can do to position themselves for a successful exit in the coming years.
About the Presenter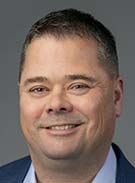 Michael is the President of The Vann Group, LLC a multi-generational, family-owned business that provides strategic consulting and transactional advisory services to the owners and leaders of privately held small/mid-size businesses. Michael joined the Firm in 1999 and is responsible for the day-to-day management and strategic direction of the Firm.
Michael has over twenty five years of strategic consulting and transactional advisory experience. A Predictable Success, Certified Scale Architect, Michael focuses his efforts on helping owners of privately held businesses build and realize their value by creating the framework for continuity and scalability within their organizations. His areas of expertise include strategic facilitation, succession/transition planning and mergers and acquisitions. He serves as a trusted advisor to the owners and leaders of companies who value his practical and personable approach and his ability to simplify complex business issues into an actionable plan.
An industry generalist, Michael has successfully advised companies in a variety of industries including manufacturing, professional and industrial services, insurance and financial services, construction, medical, and food & hospitality. As a transactional advisor, he has advised both buy-side and sell-side companies on transactions with enterprise values up to $50 million.
Michael is the co-author of "Buying out the Boss: The Successors Guide to Succession Planning" which looks at succession and transition planning from the perspective of the internal acquirer. He is a frequent guest speaker on topics such as value building, succession/transition planning and selling a business.
In addition to his business activities, Michael is also active in the community. He serves on the Board of Directors of Resinate, Inc. is a member of the Board of Trustees of Elm's College and chairs the Audit Committee. He previously served as First Vice Chairman of Alden Credit Union.
Cost : Paid Members $40.00 Nonmembers $45.00*
*Some members have a credit left from the March meeting. Register accordingly.
If your 2022-2023 dues are not paid, you are a nonmember.
RESERVATIONS AND PAYMENT FOR THE LUNCHEON MUST BE RECEIVED BY MONDAY, May 2, a.m., WITHOUT EXCEPTION. Cancellations by May 4.

Space will not be reserved for non-respondents.

NO PAYMENTS AT THE DOOR.

Click to Register below. To pay by check, also click Check to be Mailed and send your check to:
The Estate Planning Council of Hampden County, Inc.
c/o Joan Peterson
A Way With Words
12845 Old Turnpike Road
Mifflinburg, PA 17844-8009
Cell Phone: 413.563.7057

Please mark your calendars, and if a corporate check is needed, be sure to request it early, as it must arrive before the published due date for each meeting. Corporate checks should indicate the member's name.

Visit our Web Site: https://www.estateplan-hc.org
Membership Application or Change of Address: https://www.estateplan-hc.org/members/application
NAEPC Web site: https://www.naepc.org